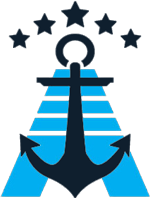 I am a mortgage professional.
Your Trusted Title Partner
Admiral Title Group is dedicated to the success of the lenders and mortgage brokers who partner with us. Our philosophy is that you aren't just a client, but part of our team. As such, we are mutually invested in the success of our clients' transactions and we work diligently to deliver a seamless title and closing experience.
Agent Support & Education
Get Accurate Quotes, On-The-Go, 24/7!
We realize the importance of providing your borrowers with timely and accurate title quotes. With our Smart LEQ Calculator and Admiral Title Group's Mobile App, you can now get preliminary quotes on-the-go, 24/7!
Nationwide Coverage

National Coverage Map
Grow Your Business by Supporting Your Real Estate Partners
When you partner with Admiral Title Group, you get much more than just a title company. Of course we can provide you with great customer service, competitive rates and timely closings; however we are also dedicated to helping you and your agents grow your business! Here's how…
Continued Education Workshops
Co-host an educational workshop for a group of agents. Help your agents stay informed and up-to-date on the industry's ever-changing regulations, guidelines and trends. Some of our workshops are even approved for CE credit! Please contact us for a list of approved courses or to request a specific workshop topic.
Know Before You Go! Receive a FREE Title Report for Your Listing Presentation
In today's challenging market, we are seeing a growing number of cases where unresolved title issues are hindering the success of our clients' transactions. We believe it is imperative that we take a proactive approach in resolving as many of these title issues as possible before a ratified contract is submitted. Admiral Title Group now offers our agents a comprehensive listing package that will not only bring any unresolved issues to their attention, but also help to make their listing appointments more successful. There is no charge for this service – we do it to make the process more efficient and to make you look good!
Digital Closing Package – Our Three-Step Client Retention Program
Admiral Title Group offers an innovative, three-step program, designed to revolutionize the closing experience and allow you to more effectively stay in front of your clients for years to come. Here's how it works:
Short Sale Negotiation & Support
Stop hiding from short sales! Through our affiliated law practice, the Law Offices of David L. Thurston, and our partnership with The Borrower's Advocate, our experienced team of short sale experts can help you navigate the red tape associated with short sales and get these difficult transactions to the closing table. Our job is to make the short sale process as painless as possible for you and your clients. Please contact us for details and fee structure.
FOR YOUR PROTECTION, PLEASE CALL OUR OFFICE 410-263-7336 TO VERIFY WIRING INSTRUCTIONS PRIOR TO INITIATING A WIRE!
Wiring Buyer Funds
• Admiral Title Group now requires a BANK WIRE for funds over $7,500. All funds must be wired before closing
• Bank/book transfers will not be accepted as good funds. Wires ONLY.
• A bank cashier's check, made payable to Admiral Title Group Corporation, will be accepted for funds under $7,500
• Personal checks accepted for funds under $2,000
Wiring Seller Proceeds
• Admiral Title Group will require a copy of BOTH a check and deposit slip for the account
• All names on title must be printed on the check and the deposit slip (i.e. Names on Deed must match names on the bank account being used for the wire)
• There is a $50.00 wire fee that will be deducted from the cash out
Privacy Policy
It is more important than ever to keep your and your clients' personal information safe and their identity secure. To ensure the safety of our clients' personal and non-public information (NPI), and in accordance with ALTA's Best Practices, Admiral Title Group Corporation has agreed not to collect any information on this website that could compromise your privacy. Click here to review Admiral Title Group's full privacy policy. If you have any questions regarding this policy, please contact us at 410-263-7336.
Secure Emails
In order to protect our clients' private information and to adhere to ALTA's Best Practice guidelines, many emails we send will be sent in the form of a secure/password protected email. If you have trouble accessing secure emails from Admiral Title Group, please contact our office and we will be glad to assist you.